Securely update your credit card information at any time.
1. Log into the Toolbox at https://app.clickbooq.com
2. Select the Billing and Plans link from the Account Menu located in the top-right corner of the Toolbox window: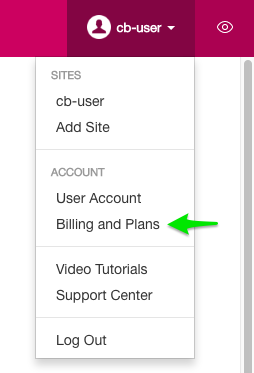 3. Enter your new credit card information and click the Submit button. Your new card will be used for any pending or future invoices.