Instantly connect visitors with your favorite social networks. Here's how:
1. Access the Design Section by clicking the Design tab. Then expand the Social panel.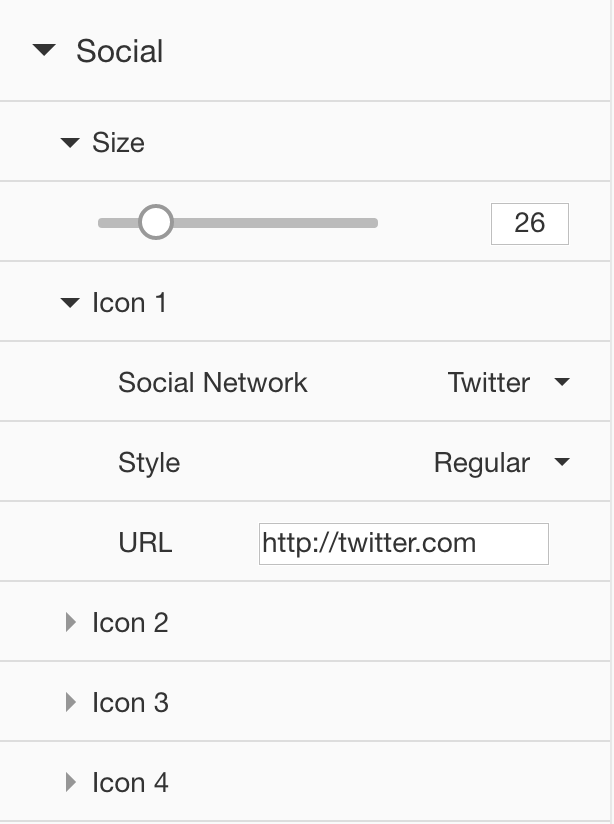 2. You can then adjust the overall size of the icons and individually edit the icons that appear along the footer of your website. Select your desired Social Network and optionally choose the icon style (regular, rounded [square], or circle). You can preview how the icon will look as you make changes in the Social panel.
To remove the icons completely, edit the desired icon and select "None" for the Social Network type. Repeat this process for each icon you wish to remove.
3. Enter the URL to your Social Network page. Important: Be sure to include the http:// or https:// in the URL
4. Click the Publish button to commit your changes to your website.