Form Element 
Add a Contact Form to your page and collect contact details from your site visitors. The Form is already prepopulated with Name, Email Address, and Message fields. Submitted forms will be emailed to the email address you have designated.
Using the Form Element:
• Click the Form icon and drag and drop it to where you want your gallery to appear.
• The form will appear in the preview window.
• To change the Form Options (edit fields, change email address, etc.), hover over the Form and then click the Gear icon that appears in the top right corner. Enter your email address – this is who will receive the submitted forms. Enter a confirmation message that will be shown to anyone who submits the form.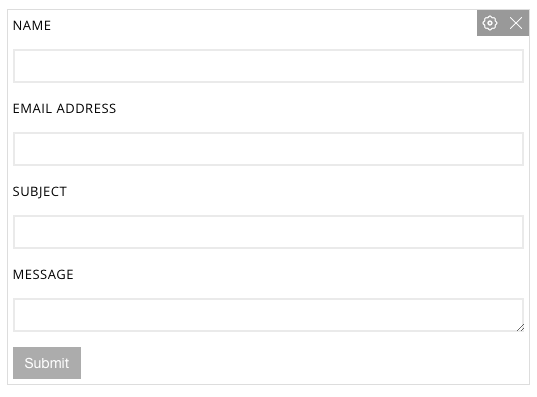 To change the destination email address, click the Settings tab. Click the Save button to save your changes to the form.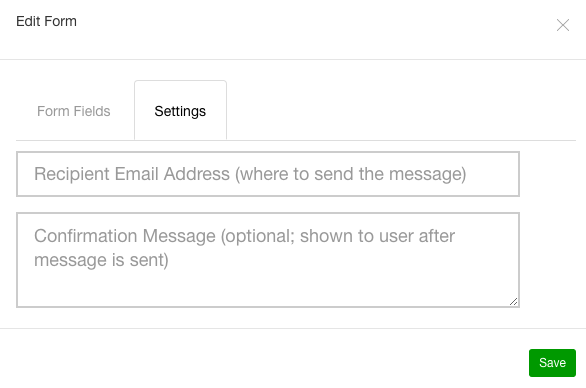 • To delete the Form, click the "X" in the top right corner of the image.
When you have finished editing your Page, click the Save Changes  button at the top of the Page Editor to save all changes to the Page.